In the first version of the ABC system installed in early September, we focused on three key aspects:
Protecting the habitat from forest fires through AI wildfire detection.
Automating migratory bird monitoring with AI bird detection.
Bringing biodiversity to people via video streaming.
Recently, we upgraded the pilot site to ABC version 2 to accomplish even more. 
Throughout the project, we communicated frequently with HKBWS team and local communities to understand their work, challenges, and needs. One noteworthy incident was during the black rainstorm on September 9th and 10th, where the power of remote video monitoring became evident. This experience allowed us to assess the performance of the ABC system, identify the benefits of the new technologies for the HKBWS team, and explore areas for improvement. We want to empower the HKBWS team to work more flexibly and leverage technology for a transformative approach to their work.
The teams spent several Fridays at the habitat, working, learning, and playing on those beautiful days. We reconfigured the ABC system to monitor new areas where the birds stayed. I observed the HKBWS team working and listened to their conversations to better understand their pain points. I also spent some time with nature and my inner self. All these experiences help us develop a better biodiversity management system.
As stated by IDEO, "Design thinking is a human-centered approach to innovation that uses design principles to integrate the needs of people, the possibilities of technology, and the requirements for business success."
In the second version of the AI Biodiversity-Care system, we have introduced several new technical features:
High availability cellular connectivity: enhances the AI surveillance system's reliability. We overcame the limitation of mobile signal coverage in the remote wetland.
24/7 video streaming in real-time: allows the HKBWS team to monitor the habitat 24/7 from anywhere in the world. They can observe new things, especially at night when the birds are most active. The camera system supports bird observation with minimal human interference, which is important for preserving the natural environment. This is a game-changer for bird observation!
Scheduled video streaming: captures the beautiful moments of biodiversity and helps connect people with nature by allowing them to see the habitat and its inhabitants live, even if they can't be there in person
Live image of the habitat: engages more users with real-time visual information about the habitat.
Trespasser detection: detects unwanted activities in the habitat.
Video helps monitor the habitat, show the beauty of biodiversity, identify causes of disturbance and damage, and connect people with the nature.
.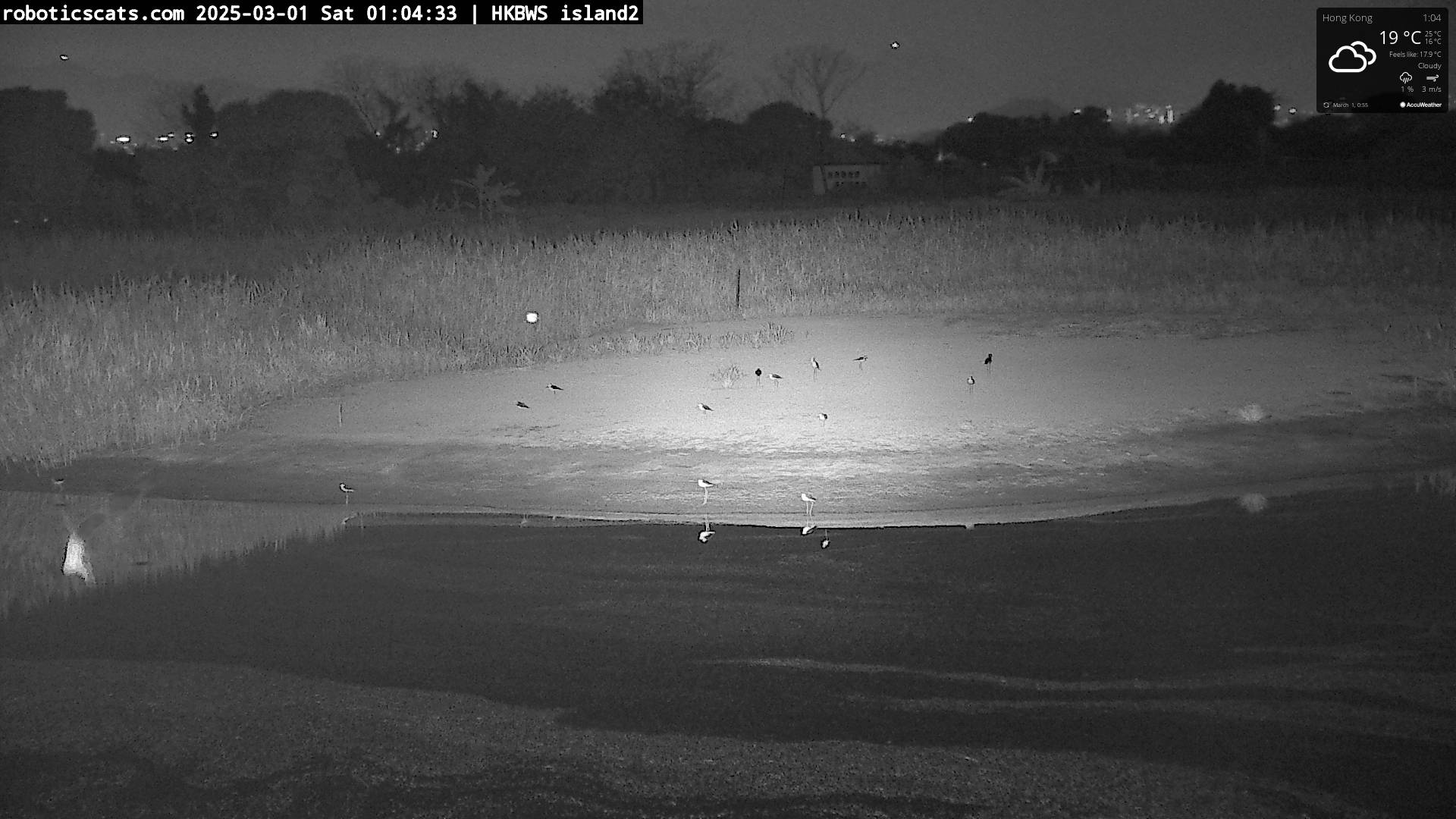 Utilizing computer vision, AI, IoT, 5G/LTE, cloud, and edge computing technologies in biodiversity management is a new and evolving experience for us. This is just the beginning! We are excited to continue developing our AI Biodiversity-Care service to make it even more useful, reliable, scalable, and affordable.
The original article was published on andrecheung.wordpress.com